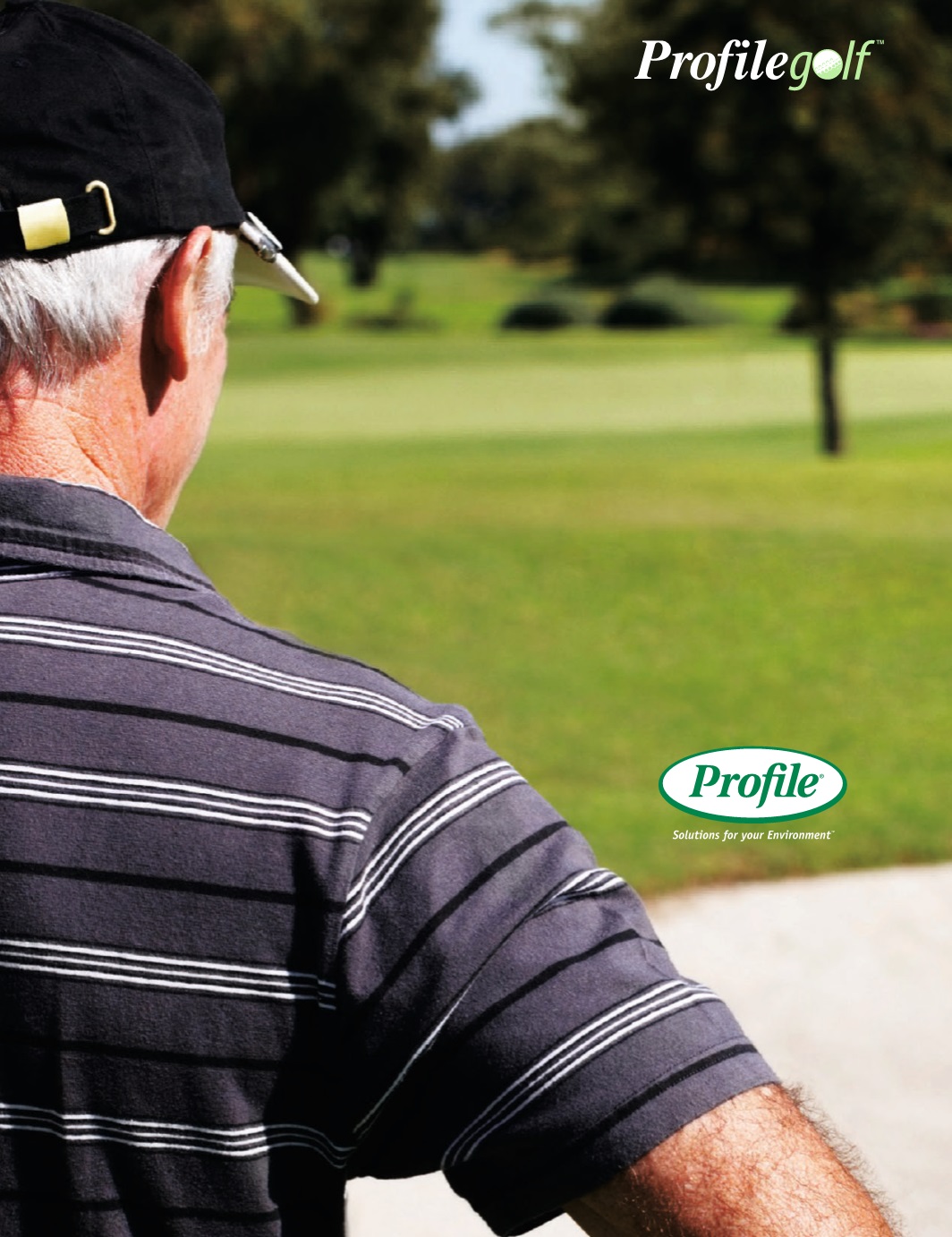 When your reputation is on display
each and every hole,
you partner with those
who bring the most to the table.
Profile Golf
™
offers the industry's most comprehensive line
of erosion control, turf establishment and soil amendment
products. We provide environmentally friendly and sustainable
solutions to ensure your course becomes a long-term success.
Through our team of experts and global distribution, we provide:
• On-site support anywhere in the world
• Root zone testing and analysis, and soil amendment
recommendations
• Erosion and sediment control, and vegetation
establishment solutions
Contact us for project support:
golf@profileproducts.com
www.profilegolf.com
(800) 207-6457