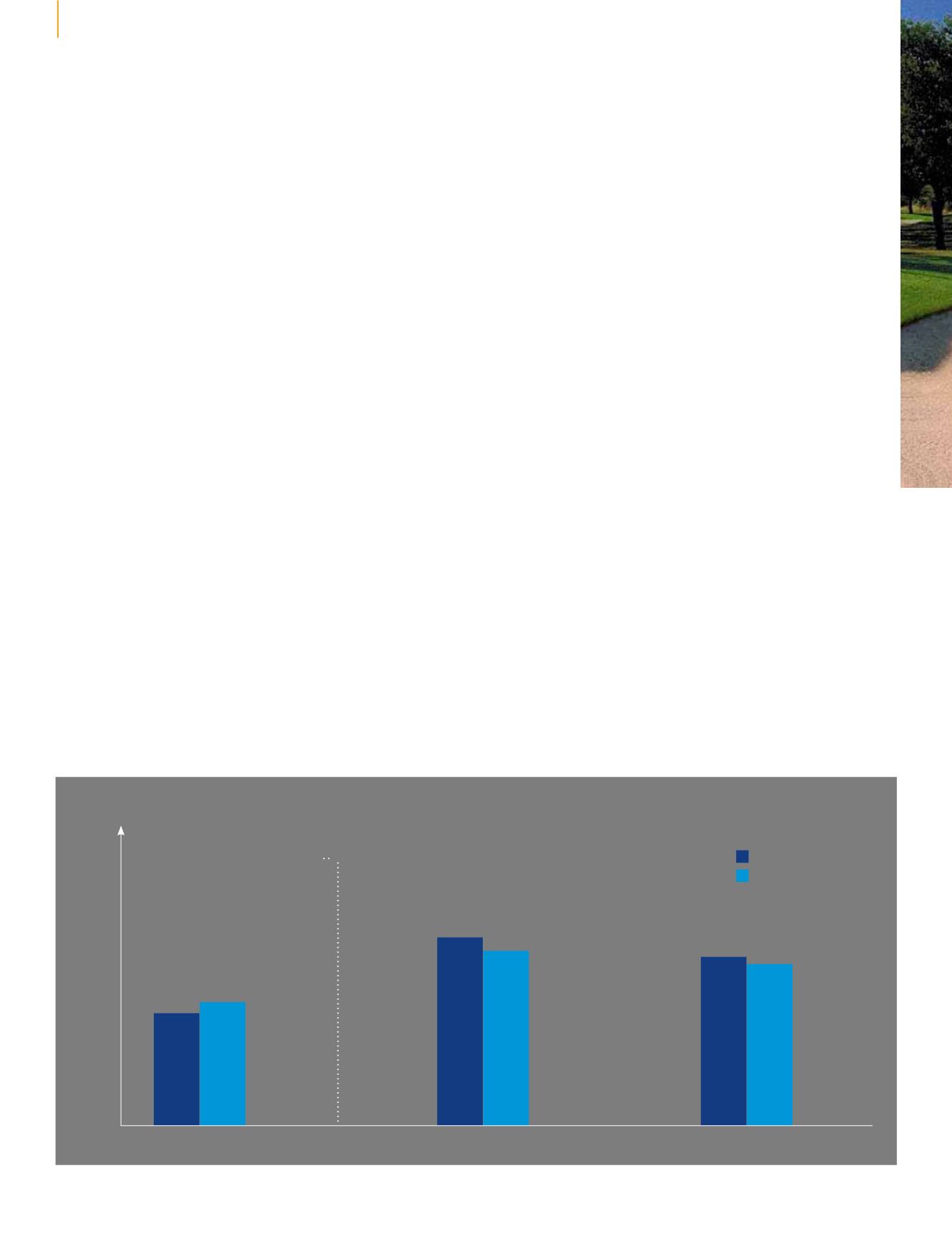 16
|
By Design
A
ll golf courses, and particularly
those that see large numbers
of rounds played each year,
will have to cope with some degree
of deterioration over time. Areas that
tend to show signs of wear and tear
first are: those that are receive the
most foot traffic, like tees, greens,
and bunkers; the mechanics of
the course, such as irrigation and
drainage systems, and; like any public
building, the clubhouse.
All of the elements of a golf course
have different lifecycles, ranging from
one-to-three years for mulch to up to
30 years for greens (for more details,
download the ASGCA Life Cycle Chart
at
www.ASGCA.org/free-publications
)
.
At a presentation at the Golf
Industry Show (GIS) in Texas, US, in
February 2015, Jeffrey Brauer, ASGCA
Past President and owner of golf
design firm Golfscapes, highlighted
that those courses that were built
during the boom of the 1980s, or
earlier, are now generally beyond the
point at which their elements can
reasonably be expected to last.
But would the necessary renovation
work deliver a return on investment?
Referencing an independent
2014 report by the National Golf
Foundation (NGF) and golf course
Renovations
|
Rebecca Gibson
The return on
renovations
ANALYSIS
Does renovation work deliver a return on investment?
Rebecca Gibson finds out with the results of a recent survey
Before renovation
One year after renovation
Two years after renovation
($m)
2
1.5
1
0.5
0
Average renovation cost
Major: $5,000,000
Minor: $445,000
Major renovation
Minor renovation
Average yearly revenues for renovated Dallas-Fort Worth courses