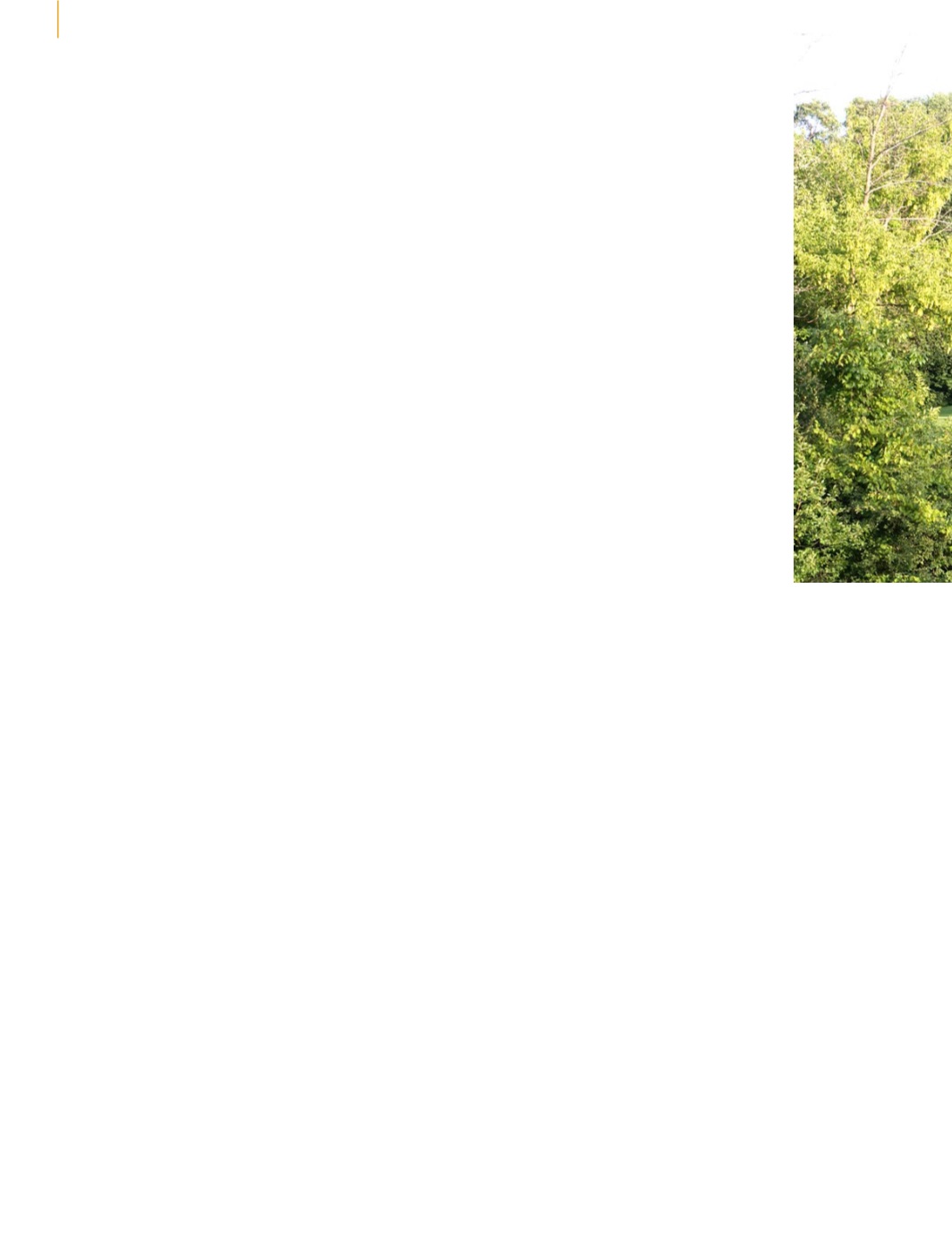 14
|
By Design
INSIGHT
Providing expertise
for improvements
A new program from the ASGCA and USGA is
providing pro bono assistance to publicly accessible
golf courses. Aileen Smith explains more
Site evaluation
|
Aileen Smith
T
he health of the golf industry
can be measured by the
viability of thousands of
courses that provide enjoyment to
millions of golfers every day.
These facilities—many of them
public—need to make sure that the
design, agronomics and operation of
their courses combine to offer a high-
quality, sustainable product for their
customers and remain an integral
asset of the local community.
ASGCA and the United States Golf
Association (USGA) have a long
history of helping facilities to improve
the playability of their courses
and enhance the efficiency of their
maintenance practices. Now, for the
first time, the organizations have
teamed up to offer their combined
expertise to qualified facilities.
Through the USGA-ASGCA Site
Evaluation Program, ASGCA architects
and USGA agronomists will work
together to provide pro bono assistance
to facilities that will be identified
through an application process. They
will study the selected facilities and
provide a summary report outlining
opportunities for improvement
in course design, agronomics,
environmental stewardship, and
operations with the goal of lowering
costs, improving the golfer experience
and fostering a more welcoming setting.
"The ASGCA, along with the ASGCA
Foundation led by John LaFoy, is
pleased to partner with the USGA on
this initiative. Golf facilities have long
benefited from the efforts of ASGCA
members and USGA agronomists.
Collaboration between our experts
will have a positive impact on the
facilities we support. ASGCA members
are excited and proud to bring their
expertise to this program," says ASGCA
President Steve Smyers, ASGCA.
"Course design and maintenance
form the foundation of a golf facility's
operations," adds Mike Davis, USGA
executive director. "With the knowledge
that the ASGCA and USGA can offer,
more publicly accessible facilities
will be able to strengthen this base,
while promoting resource efficiency, a
better golf experience and a stronger
connection to the local community."
Canal Shores Golf Course, a
community-owned and operated
facility in Evanston, Illinois, is the
first course to receive a pro bono
evaluation through the program.
"This has been an incredible
opportunity," says Jason Way, of the
Canal Shores board of directors. "We
have some great ideas about how to
improve the course, but the assistance
from the USGA and ASGCA allows
us to get past the initial planning
process, and we can move forward
with our vision for making Canal
Shores a multi-use community green
space that the maximum number of
people can enjoy."
Selection of facilities
Interested facilities should apply via
http://asgca.org/site-evaluation
.
In
addition to providing the information
requested in the application, facilities
interested in the program may need
to answer additional questions and/
or take part in a call or site visit as
part of the application review process.
The ASGCA and USGA will choose
facilities that demonstrate a need
and willingness to carry out the
recommendations made. Selected
facilities are expected to make their best
efforts to carry out recommendations.