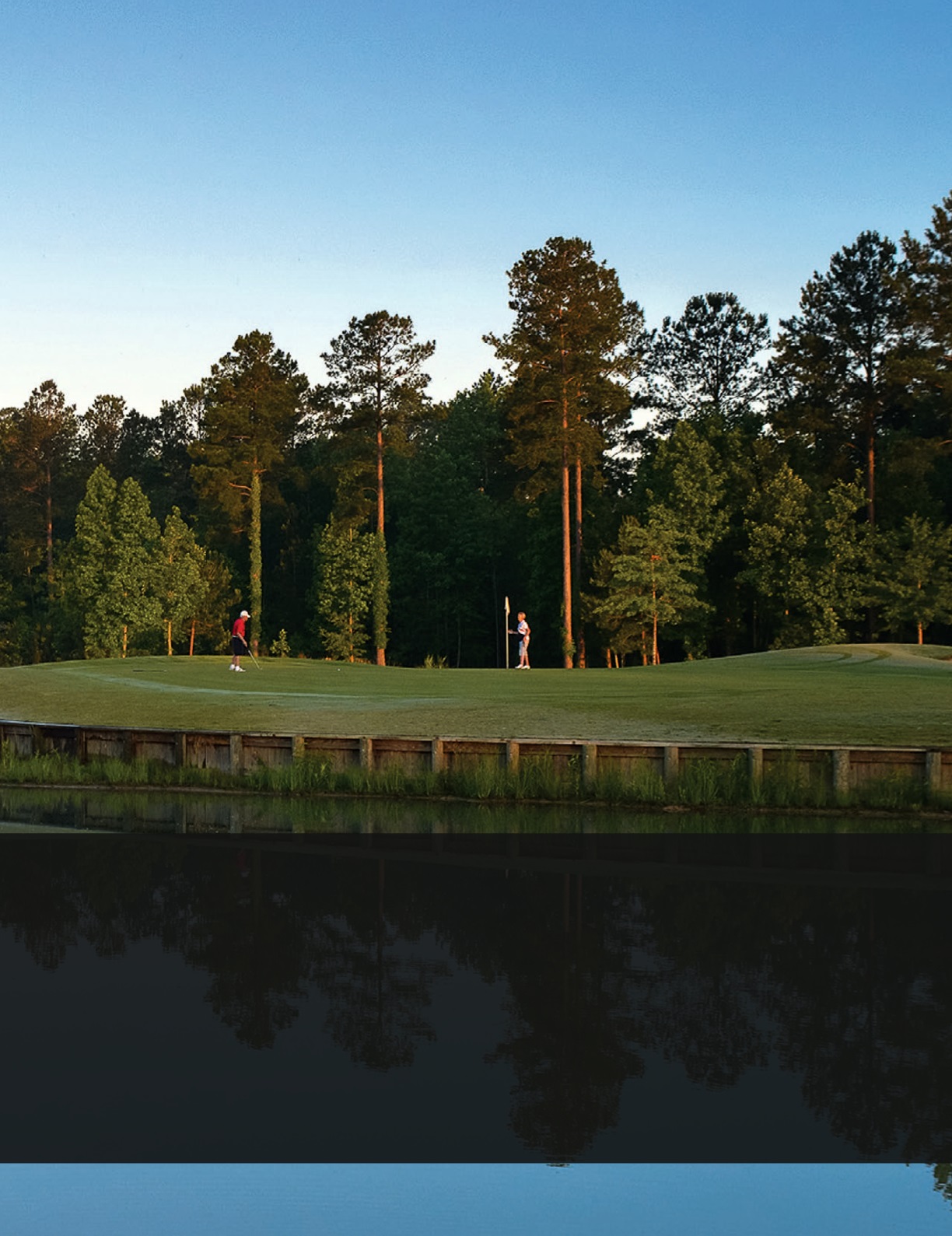 09
tourism that delivers benefits
throughout the village economy.
In 1947, Thompson, with 12 of his
fellow golf architects, would form
the American Society of Golf Course
Architects and, to this day, ASGCA
members are working not only with
established communities, but also with
developers who see golf as an amenity
that will help their projects to thrive.
One such example is the work that
ASGCA Past President Bill Love, ASGCA,
completed for Overlook Holdings,
responsible for the
Carolina Colours
residential community in New Bern,
North Carolina.
The development team has been
building communities in the state
for 25 years, so were keenly aware of
the need for their new development
to withstand the vagaries of a
sometimes turbulent property
market. "It was essential that the
golf course at Carolina Colours
would not only deliver the desired
premium on property prices, but it
should be built on the foundations of
economic, social and environmental
sustainability," says Love.
With responsibility for master
planning the entire development,
Love's firm, Love & Kington, was
able to achieve its client's goals by
preparing concepts that would fulfil
both the criteria for the golf course
and development objectives for the
residential component of the plan.
After extensive analysis of existing
site conditions, including sensitive
areas, topography and drainage
patterns, the course was routed to fit
compatibly with its surroundings.
ASGCA Past President Bill Love, ASGCA, designed the golf course
at the Carolina Colours development in New Bern, North Carolina
Photo: Preston Development Company